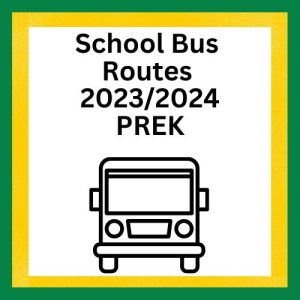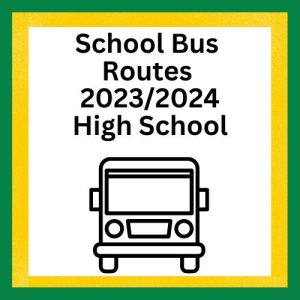 Please note that bus routes are subject to change.  If your child(ren) are enrolled in daycare, please be sure to share this information with your child's homeroom teacher, or the school office, as soon as possible.
Ashford School does not publish drop off times in the afternoon for reasons of student safety.  If you need to know what time your child(ren) will be dropped off in the afternoon, we suggest that you call the Transportation Coordinator at the number listed below, or speak to your child's bus driver.
Changes to student's contact numbers need to be reported as they happen, if we need to reach out to you, it is imperative that we have a valid phone number. This is especially critical in the case of students in grades PK-3 if they are not met at the bus stop by a parent or responsible person, and for students who miss the afternoon bus.   Students enrolled in grades PK-3 will be returned to the school office in the event there is no adult to greet the bus and we cannot reach a parent.  The bus driver must follow their route and deliver all students home in safe and timely manner, they cannot wait at stops without falling behind schedule, and in some cases, causing traffic back up.

Late bus transportation is provided for students in grades 3-8 Monday through Thursday. The late buses depart at 4:40pm. If your child is planning to ride the late bus they must sign up in the school office before 1:00pm that day.
Any questions or concerns related to bus routes may be directed to the Transportation Coordinator at 860-429-1927×370. Calls made after 5 pm should be directed to the coordinator at 860-712-1267.